Your About to Thrive in Ministry!
How does God use our gifts to make room for us? 
The Minister in the Spirit
 training course has the boost your ministry needs. I've already collected all the natural and supernatural research for you, through trial, error and ultimately, success! Praise God! I'm going to help your ministry thrive by teaching you God's way to prosper a ministry — through the gift He gave you!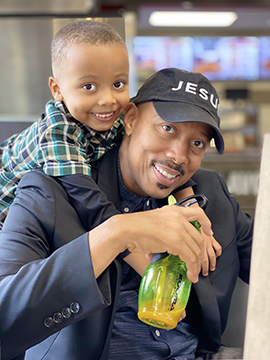 Meet Your Instructor, 
Dr. Shane Wall
Dr. Wall is a fearless protector of his students, their spiritual growth, and their development. This is one reason he is well-known for his love of introducing people to Jesus through unconventional conversations and strategies that he shares with his students.
Other Courses at Lightway Christian University
Showcase other available courses, bundles, and coaching products you're selling with the Featured Products block to provide alternatives to visitors who may not be interested in this specific product.


Check your inbox to confirm your subscription